Columbia international James Rodriguez seems to have settled in very well at Bayern Munich. The former Real Madrid man was unsettled for two years as he struggled at Estadio Santiago Bernabeu. He was not happy with the situation of things. He was obviously worried as his arrival at the club after the 2014 World Cup changed under Zinedine Zidane. He was gradually slipping from the quality expected of him as he rarely got opportunities.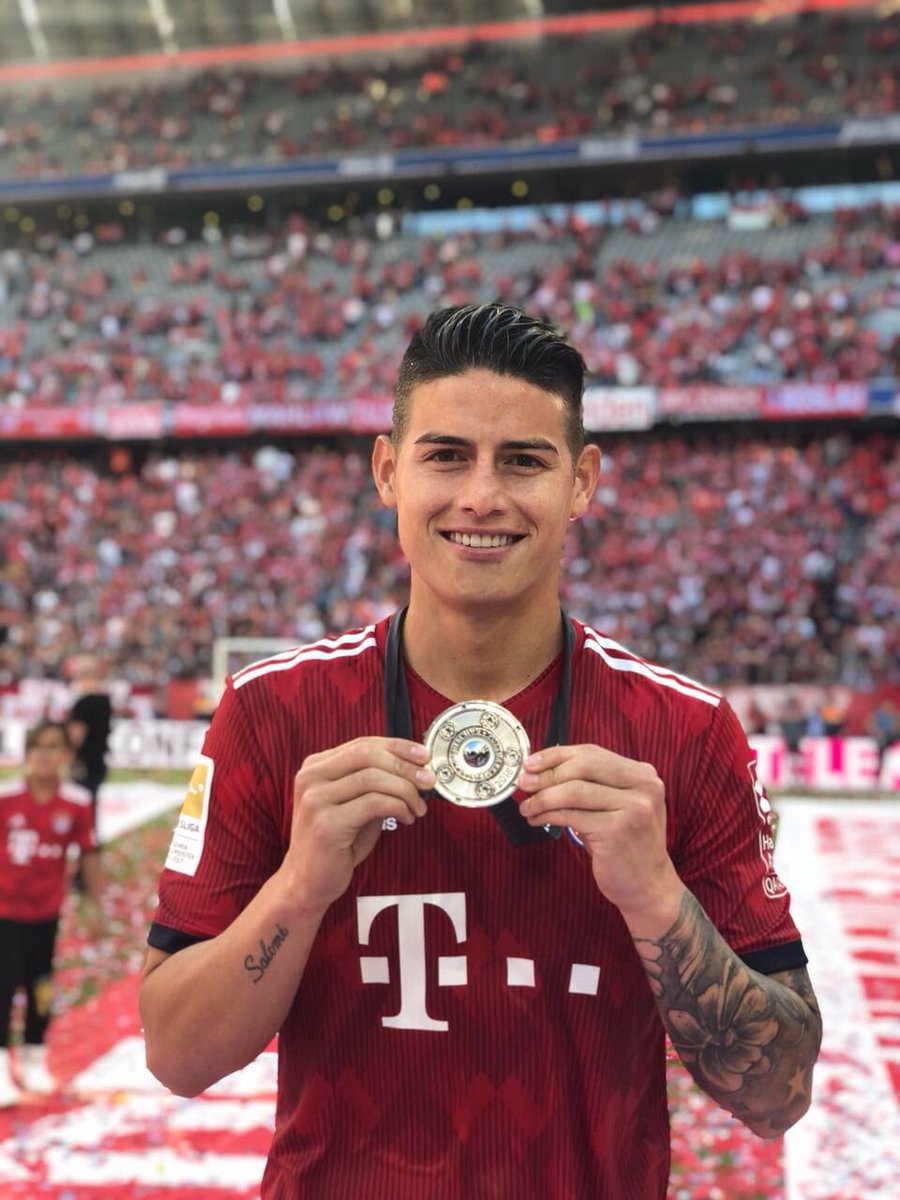 Rodriguez's career went well at AS Monaco and with the Columbian national team, where he dazzled. He won the Golden Boot at the World Cup in Brazil and enjoyed a brilliant run. As he arrived at Madrid under Rafa Benitez, his play was changed. When Zidane took over, injuries and poor form affected him. The French coach's tactics did not favour him as well so others were preferred. In the run to the Champions League title, he was watching from the bench and was obviously sad.

The poor form affected him even at the national level. He could no longer reproduce that impressive display that endeared him to the fans. And then Bayern came calling.
At the Allianz Arena under Carlo Ancelotti, things started slowly as the team generally struggled. James got his chances but he was still far from his best. With Ancelotti gone and Jupp Heynckes back, James seem to have found that blistering form. And his signature smile.
He is back to his best role; playing as a free No. 10. The excitement, flair and contentment is flowing back. He is contributing more and getting back to full confidence. This was obvious as Bayern ripped PSG apart in the final group game in Munich.
If things continue in this way Columbia would also benefit as they have been drawn to face Senegal, Poland and Japan in the World Cup. An in-form and stable James is a major threat anyday.